Moving the Body. Exploring the Soul.
Stay in Touch and Get Your FREE Yoga for Cyclists Video
Mini Practice Video to Prepare You for Your Best Cycling
Welcome to Yoga of Bike Tour!
This is a Women's Bike Tour Experience unlike any other.
These trips are designed for Exploration!
We explore the great beauty of the outer natural world on bicycles, and that of our inner world on our yoga mats– ultimately discovering a new depth and strength in both…
And we have a ton of fun along the way!
Check out this short video for clips from last year's tour and hear what women who've ridden with us are saying.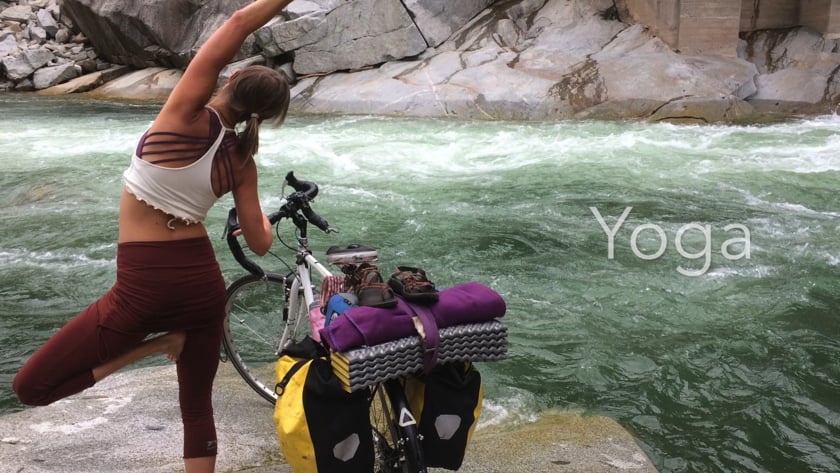 Sierra Foothills Yoga Tour
Pedal through the scenic Sierras on a three day and two night tour of Yoga and culture.
From Portland to Tidewater, OR-- This is the ultimate way to go green and get to the festival with the utmost style and fun.